AN ENDLESS AND ENTICING CHOICE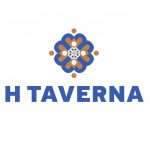 'H Taverna', a traditional restaurant serving Cypriot and Greek dishes. For lunch, tasty local specialties are served in the form of meals and snacks. An integral part of Cypriot and Greek culture, for dinner at "H Taverna" our chefs prepare for you a local "meze" with a twist.
Reservations: Recommended
Cuisine: Cypriot and Greek cuisine. A la carte menu for lunch and meze for dinner.
Service: Waiter service
Dress Code: Smart Casual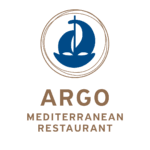 Argo Mediterranean Restaurant
Enjoy a la carte dining at lunch and dinner. The Argo A la Carte Restaurant is the ideal place to enjoy delicious Mediterranean cuisine. It's location is also a little more secluded overlooking our lovely gardens and with views out to the sea.
Reservations: Recommended
Cuisine: Mediterranean. A la carte menu
Service: Waiter service
Dress Code: Smart Casual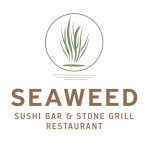 Introducing the hottest concept in dining.  It is an exciting interactive dining experience that presents your meal cooking on a heated stone at your table. This unique method sears in all natural juices and nutrients, enhancing the full flavour and tenderness of your meal. Stonegrill is recognized as one of the healthiest methods of cooking as all produce is completely trimmed of fats and no added oil or butter is used.
This way of dinning enables you to enjoy a meal freshly grilled to personal taste, whether rare, medium, or medium to well done.
Reservations: Recommended
Cuisine: Grill, A la carte menu
Service: Waiter service
Dress Code: Smart Casual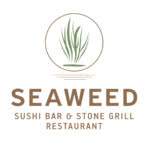 Explore the taste of the East and watch as our Sushi Chefs prepare a luscious combination of delightful texture and subtle flavors perfected in the art of Japanese cooking. Japanese salads, sashimi, nigiri sushi, hosi maki, uramaki, futo maki and mixed platters prepared using fresh raw ingredients and marinade are included in the menu of delicious oriental meals.
Reservations: Recommended
Cuisine: Japanese, Fusion, A la carte menu
Service: Waiter service
Dress Code: Smart Casual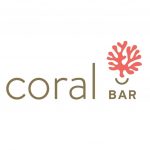 Our classy and comfortable "Coral Bar" situated next to the lobby, is open all day long from the morning through to the early hours. With our huge selection of alcoholic and non-alcoholic drinks, we shall definitely have one or more drinks to meet your own taste.Enjoy light snacks throughout the day, with tea, coffee, cakes and/or cookies in the afternoon. If you want to build up an appetite, join us for an aperitif before dinner. Relax with a long cocktail in the evening while watching our rich and interesting evening entertainment.
Cuisine: Snacks menu
Service: Waiter service
Dress Code: For inside bar area minimum of Shorts and T-shirts requested.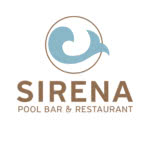 With our extensive drinks menu, of long cool drinks, exotic cocktails and refreshing beverages to quench everyone's thirst. Try also a freshly squeezed Orange juice, a refreshing healthy "Smoothie", a Popsicle or even a tempting Ice lolly… As an added plus, you can enjoy this from the coolest place, namely our swim-up pool bar.
Service: Waiter service / Self service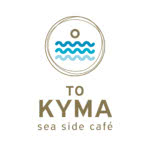 Escape to the shade with a coffee, a drink or an ice cream at our seaside cafe 'To Kyma', magnificently overlooking the golden sandy beach and the serene crystal clear waters of the bay.
Cuisine: Snack Menu
Note: Opening days and hours are subject to weather conditions.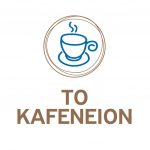 If you want to get away from the noise, why not take a walk to our "Recreation Park", where all the pathways lead to our "To Kafeneion".
Cuisine: Cyprus Sweets, Ouzo Meze
Service: Waiter service
Note: Opening days and hours are subject to weather conditions.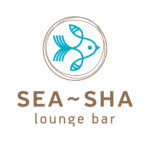 Serving:
Shisha Pipes
Beers & Soft Drinks
Long Drinks
Exotic Cocktails
There is no better way to chill out than with the company of a shisha pipe and an exotic cocktail or refreshing long drink. Come and try them in a relaxing garden hideaway at our "Sea-Sha Lounge Bar". Also ideal for private function venue.
Service: Waiter service
Note: Opening days and hours are subject to weather conditions and private functions.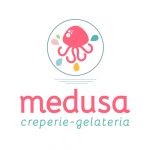 MEDUSA GELATERIA & CREPERIE
Serving
Smooth & Creamy Italian Ice Cream
(choose from an amazing combination of natural flavours. One scoop is just not enough!)
Freshly made Waffles and Crepes
(wide variety of toppings to satisfy all tastes, where you can even create your own perfect combination)
Deliciously Blended Smoothies & Freshly Squeezed Juices
(select from a range of healthy fresh fruits & vegetables)
Fruit Salad, Tasty Cakes and a selection of thirst quenching Hot & Cold Beverages.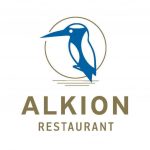 You will not regret it if you try our very own "Alkion" Restaurant, offering enriched buffets for breakfast, lunch and dinner. You will be pleasantly surprised to notice that our buffets also include a "Live cooking "corner, whereby it is possible to enjoy freshly prepared dishes right in front of you. With every evening buffet having a different choice, you will savor dishes and flavours from around the world as well as our local Cypriot cuisine. You will definitely be spoilt for choice.
Reservations: Not Required
Cuisine: Buffet Style, 14 different theme nights at dinner. A la carte for lunch and dinner at Alkion Terrace.
Service: Self-service drinks during breakfast; drinks are waiter service during lunch, dinner.
Dress Code: Shorts and T-shirts are allowed during Breakfast and Lunch. Smart Casual at Dinner time.